Interested in Achieving a Straighter Smile? Explore Discreet Teeth Straightening with ClearCorrect Invisible Aligners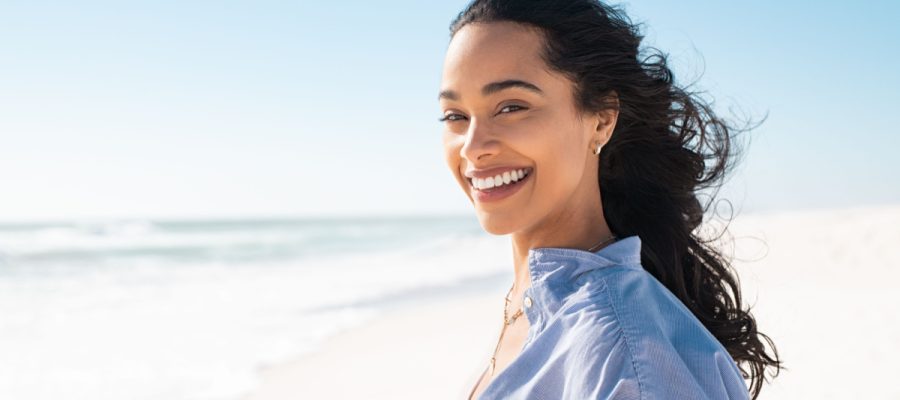 A beautiful smile is an asset that can boost your self-image and enable you to feel confident while speaking and smiling. However, many patients are bothered by tooth misalignment, gaps, and other factors that detract from the appearance of their smiles, leading them to explore their orthodontic options. Fortunately, patients today have a variety of treatments to choose from, including ClearCorrect Invisible Aligners, which are a convenient and comfortable way to straighten your teeth. Dr. Rader is a skilled dentist who has years of experience providing excellent dental care. Read on to discover the benefits of discreet teeth straightening with ClearCorrect.
ClearCorrect
ClearCorrect is a customized aligner treatment that is designed to correct a range of alignment problems, including overbite and issues with spacing. They are made from a transparent, multi-layer medial-grade material that is specifically designed to be stain-resistant, comfortable to wear, and durable. It offers patients several benefits, including:
Comfort: Unlike traditional braces, this orthodontic device does not contain wires or brackets, which can often result in small nicks inside the mouth. These smooth aligners lack sharp edges and adapt to the teeth for a comfortable fit.
Discreet teeth straightening: In addition to comfort, ClearCorrect Aligners offer a secure fit, providing patients with the reassurance that their aligners will not slip or fall out at inopportune times. These aligners remain in place and retain their original shape over time, allowing them to work as intended.
Convenience: A key benefit of ClearCorrect aligners is the ability for them to be removed at any time. While you will still need to wear your aligners for the recommended time each day to see results, you will be able to easily take them out to eat and drink. This also makes it easy to properly clean your teeth after each meal without the need for special instruments or methods.
Effectiveness: ClearCorrect Aligners apply gentle, consistent pressure on the teeth to move them to the desired position.
What Should I Expect When Getting ClearCorrect Aligners?
The process for getting ClearCorrect Aligners is simple. First, you will meet with Dr. Rader who will evaluate your smile and listen to your concerns about your teeth. 3D scans will be taken of your teeth, and Dr. Rader will create a treatment plan for you that includes a strategy for moving your teeth to the ideal position. After your custom aligners have been created and are ready for you to wear, Dr. Rader will ensure they fit comfortably and securely before providing you with additional information as you get acclimated to your treatment.
Straighter Teeth in Sevierville
Dr. Rader and his compassionate team are ready to help you achieve your best smile yet. Contact our office today for a ClearCorrect consultation by calling our office or requesting an appointment online.